Another opportunity to obtain healthcare coverage for 2015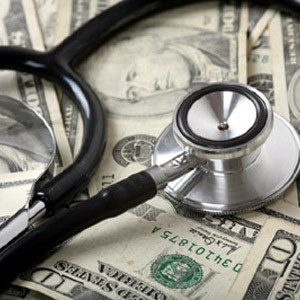 According to recent article in Wall Street Journal the US government estimates that as many as six million households may have to pay a penalty for not having health-insurance coverage last year as required under the Affordable Care Act. The penalties can significantly vary and can range from a couple of hundred dollars to a couple of thousand dollars. Additionally, some taxpayers and even tax professionals do not realize that the taxpayer has liability to provide minimum essential coverage or be subject to shared responsibility payment for all their dependents (as defined in Sec.152).  Further, per Sec.1.5000A-1(c)(2), the question of whether the taxpayer claims the dependents exemption on their tax return or not is moot.
To make the situation worse many taxpayers not only are facing penalties for 2014, but are already pass the deadline for obtaining coverage for 2015. The penalties for 2015 in many cases will be as much as double the ones for 2014.
Fortunately, a couple of days ago the Centers for Medicare and Medicaid Services (CMS) announced an extension to the original February 15, 2015 deadline. i .e a Special Enrollment Period (SEP) for individuals who were unaware of the requirements for enrollment in a health coverage plan that qualifies as minimum essential coverage. The SEP allows taxpayers the opportunity to enroll in health coverage through the Federal Marketplace from March 15 to April 30, 2015.
"We recognize that this is the first tax filing season where consumers may have to pay a fee or claim an exemption for not having health insurance coverage," said CMS Administrator Marilyn Tavenner.  "Our priority is to make sure consumers understand the new requirement to enroll in health coverage and to provide those who were not aware or did not understand the requirement with an opportunity to enroll in affordable coverage this year."
To be eligible for the SEP, taxpayers must:
Live in a state with a Federally facilitated Marketplace
Not be currently enrolled in a health plan purchased through the Marketplace
Have paid the individual shared responsibility payment on their 2014 tax return
Attest that they first became aware of the shared responsibility payment after the end of the open enrollment period (February 15, 2015)
The full CMS press release can be found here.
PS: California officials confirmed that the state of California will conform and will offer similar extension via its state healthcare exchange – Covered California ( www.coveredca.com )